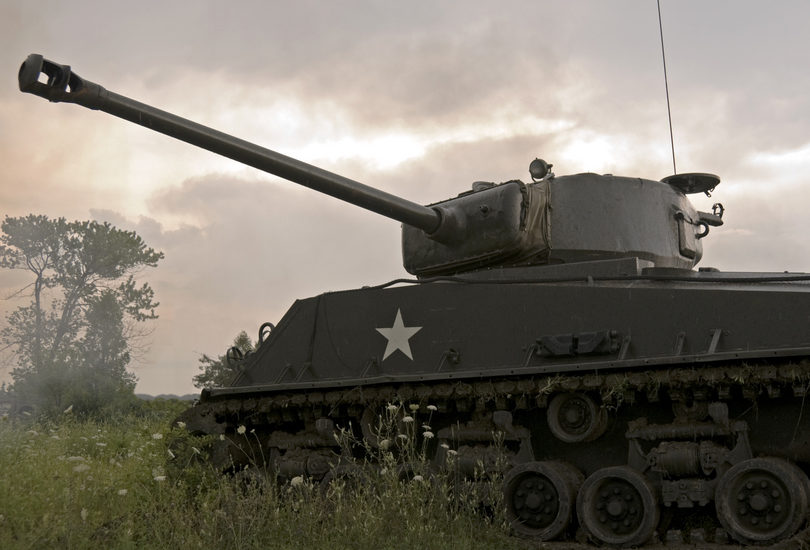 Visitors to CAF Wings Over Dallas will step back in time onto a World War II airfield, were the aircraft are complimented by an expansive collection of vintage military vehicles. See everything from World War II tanks, to mopeds – all kept in running condition by dedicated groups of volunteers.
To bring your World War II Vehicle to CAF Wings Over Dallas please click here, for more information.
Vintage Airfield Vehicles
Several vintage airfield vehicles will be present among the displayed aircraft, including World War II Clarktor tugs and other service vehicles.
The Cavanaugh Flight Museum's Sherman Tank
A "Must See" activity, the Cavanaugh Flight Museum will be bringing their Sherman Tank to CAF Wings Over Dallas. Once daily, the tank will be featured in the showcase area. The tank driving demonstration will include the firing of the tank's gun – a literal blast from the past!
Camp Howze MVPA
As the official MVPA partner for CAF Wings Over Dallas, the Camp Howze MVPA from Gainesville, Texas will be well represented with their considerable collection of historic vehicles, Include several rare and unusual pieces of World War II equipment including a 1943 GMC CCKW Compressor Truck and a 1941 M3 Scout Car