Interested in sponsorship opportunities? Contact us
Our 2019 Sponsorship Opportunities
About the CAF Wings Over Dallas WWII Airshow
Featuring dozens of historic aircraft and a Doolittle Raid Anniversary re-enactment, the 2017 event was a resounding success with more than 15,000 people in attendance, including visitors from 23 states, 4 countries and attendees from all over the DFW Community and over 50 World War II veterans. The future vision is for CAF Wings Over Dallas to become the nation's preeminent World War II themed airshow and military reenactment event.
CAF Wings Over Dallas 2017 – The Numbers
Total number of Attendees: 15,000
Students attending free Education Day: 1,300
WWII aircraft participating: 40
Participating Volunteers: 450
WWII living history Reenactors: 30
Tickets sold in advance: 5,520
Media Coverage of the Show
CAF Wings Over Dallas uses a strategic combination of paid advertising and public relations to build awareness in the local community. Marketing outreach is focused heavily on the Dallas / Fort Worth drive market and has a strong digital / social bias.
Below is a recap of efforts for 2017 (detailed reports available on request):
Social Media
100
Thousand
Fans on CAF's Facebook page
1
Thousand
Followers of CAF Wings Over Dallas event page
1
Million
Facebook impressions
10
Thousand
Twitter impressions
Advertisements
1
Million Total Reach
Ads and stories placed in 105 separate sources
Newspaper
1
Million Readers
Sponsorship program with Dallas Morning News
Email
1
Thousand Recipients
CAF Targeted Mailing list subscribers
Check out these Sponsorship Options!
Showcase Sponsorship
Sponsorship: $8,000 to $35,000
Be a sponsor to one of the shows showcases
Your company will be featured during show demonstration
Your company will be highlighted throughout the weekend
Select from fantastic World War II stories
Up to 15 VIP Tickets to the show
Deadline Sept 15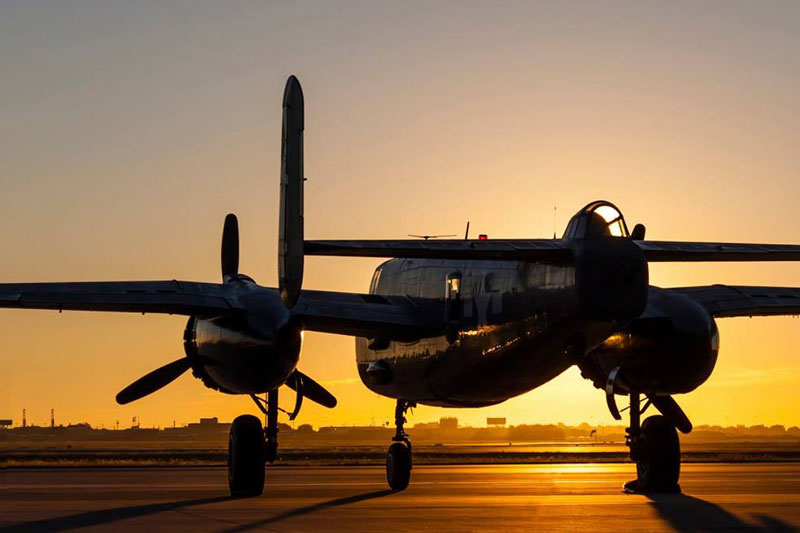 Warbird Sponsor
Sponsorship: $5,000 to $10,000
You can sponsor a warbird at the show.
Your company will be featured as a sponsor by the aircraft
Your company will be highlighted throughout the weekend
Select from fantastic World War II aircraft, Mustang, B-17, etc.
Up to 6 VIP Tickets to the show
Deadline Oct 1