Volunteer Opportunities
For questions or more information contact Lawanda Strhan:
214-330-1700, ext. 123, or
lstrhan@cafhq.org
.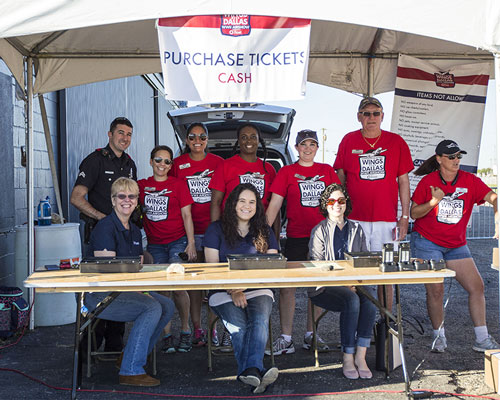 Volunteer at the CAF Wings Over Dallas WWII Airshow
Thank you for your interest in volunteering for the CAF Wings Over Dallas! Volunteers are an essential part of the Commemorative Air Force and a key element in the success of the event. We would love to have you as part of our team. We want to create a unique volunteer experience that meets the needs and preferences of a diverse population of volunteers. Whether you are able to volunteer for two hours or two days, you can make your mark on the movement by sharing your talents and giving your time. Please note all volunteers must be age 16 or older.
Formstack Online Forms
Exhibitors
At this time we are only allowing CAF Unit's to exhibit at the event. Those CAF Volunteers should register using the volunteer form.
CAF Units who wish to participate, please fill out the form and note unit in comments.
I am raw html block.
Click edit button to change this html
SIGN UP FOR OUR NEWSLETTER
Get all the latest info about the show delivered straight to your inbox, including exclusive offers, news and line-up information.